Urgent Message from Andrews Agency, Inc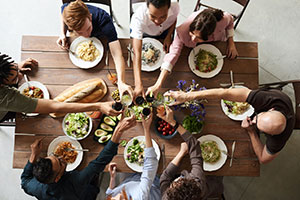 Dear Clients and Friends,
The recent outbreak of Corona Virus has created many challenges, disruptions and uncertainties for all of us. The Andrews Agency is committed to continuing to provide you with the insurance service and advice that you need to continue your day-to-day life and business with as little disruption and inconvenience as possible. In order to minimize the risk of transmitting the Corona Virus in the course of insurance business transactions, I am strongly encouraging you to refrain from coming into the office to conduct business unless it's absolutely necessary. If at all possible, please remit payment by mailing a check to your company or paying by credit card either online through your company website or by phone either by calling the company directly or calling our office. With modern technology almost any other insurance transaction can be completed securely and efficiently by phone and the use of secure email and e-signature capabilities.  While we welcome the opportunity to interact with our clients on all levels, the uncertainties of this virus make it important that we limit the face-to-face and hand-to-hand transactions that would ordinarily be commonplace. As with most workplaces, some members of our team have existing health challenges that may make them more susceptible to illness if exposed. Please be thoughtful and considerate for the good of your family, your friends and ours.
While I have no plans to suspend operations form our physical location at this time, if it becomes necessary to do so either by governmental action or for the safety of my staff, please be assured that your insurance needs will continue to be met effectively and efficiently.  Our staff is fully capable of conducting business remotely. Through the use of our Voice Over Internet Phone system our office number is simply rolled seamlessly to a remote location. As I said earlier, there are very few insurance transactions that can't be handled by phone or email. In short, while I am not expecting this to come to pass, if it does we will operate as close to business as usual as possible.
Thank you for your understanding and cooperation and please give priority to keeping yourself and your loved ones safe and healthy
Richard A. Andrews
President
We are an Independent Insurance Agency, which means we have made available some of our best companies for your online quick quotes.
We service clients in the Ithaca, New York areas. At Andrews Agency, Inc, each one of our clients is given a dedicated team of experts that work together to proficiently address all your concerns.
We offer all types of Personal Insurance coverages to our clients in New York including Auto Insurance, Homeowners Insurance, Collector Car, Boat & Watercraft, and Condo Insurance.
Give one of our agents a call to save money on your Business Insurance. Some of our Commercial insurance coverages include Commercial Auto, Agribusiness, Farm & Ranch, Business Owners Policy (BOP), and Apartment Building Owners.
Let us help you cut your insurance cost in New York
Just give us a quick call today at 607-273-7551 or Submit one of our quick online quote forms. With the help of our dedicated business partners, we conveniently offer an entire solution for all your insurance and business needs.